In 1925, the Community Chest asked that a central Catholic agency be formed. Catholic Charities was founded. Today, Catholic Charities is one of Nebraska's largest private providers of social services working to serve, empower and advocate for individuals and families in need.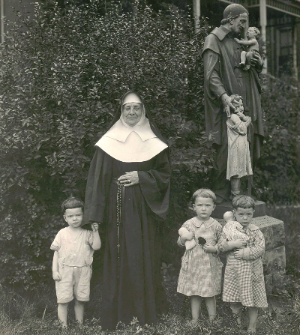 By the end of the 1800s, more than 800 Catholic institutions were providing care to children as well as the aged, disabled and sick.
By this period, thousands of Catholics were immigrating to the U.S. annually, often into systemic poverty. In 1910, Catholic leadership in the U.S. began to consolidate Catholic charitable work to improve organization and broaden professional expertise to best serve those in need.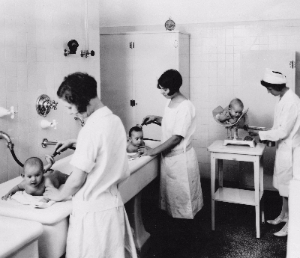 Meanwhile, Omaha was facing great economic challenges; conditions were unstable and poverty was widespread even prior to the Great Depression. The area was afflicted with drought and grasshopper infestations, which greatly impacted agricultural production. Transient farm workers were often stranded after harvest. The meatpacking industry faced low wages, and unemployment was high. In 1923, twenty-nine local organizations and several wealthy individuals organized the Omaha Welfare Federation and Community Chest, the predecessor to the United Way of the Midlands.
In 1727, a group of Ursuline Sisters from France opened an orphanage, school and health facility in New Orleans — the first formal Catholic-based charity in America.