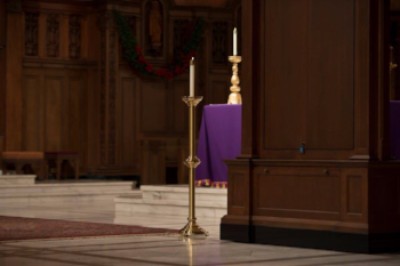 Catholic Charities ministers to the greatest and most fundamental needs of our community. Since 1926, Catholic Charities has had a rich tradition of serving and advocating for the voiceless, hungry, addicted, abused, and forgotten individuals and families annually throughout the area. 
OVER 90 YEARS OF SERVING THE ARCHDIOCESE OF OMAHA
Catholic Charities builds strong communities through our programs and services, advocacy, outreach, and education. We're very blessed to have many donors, volunteers, and organizations that share in our passion and help us fulfill our mission to serve those most in need.
Hundreds of compassionate volunteers, staff, and board members comprise the driving force behind Catholic Charities of Omaha, NE, serving the 23 counties of the Omaha Archdiocese, providing services through our eleven main programs. 
Our programs are varied as new needs arise and represent a seamless continuum of care to address the needs of children, women and men at all stages of life.
At Catholic Charities, we . . .
- give shelter and safety to battered women and children
- feed the hungry
- assist immigrants during times of need
- develop new small business owners
- listen to and counsel people with mental illness
- partner new mothers with experienced mentors
- promote health and recreation to children and seniors
- reunite adoptive families
- support and guide those faced with untimely pregnancies
- teach children, seniors and families life skills
We are a United Way Agency, a member of Catholic Charities USA, a member of the Nonprofit Association of the Midlands, and accredited by Council on Accreditation.
Catholic Charities is funded in part by the Archdiocese of Omaha and United Way of the Midlands.