The Catholic Charities Microbusiness and Asset Development Program offers a wide range of services tailored to help entrepreneurs and small business owners.  We help our clients create and grow their business.  Our program creates independence and self-sufficiency by promoting business ownership, promotes economic growth in our communities by supporting the development of small business enterprises and helps entrepreneurs start or improve their business.
Classes and services are offered in English and Spanish. Classes are held at the Juan Diego Center.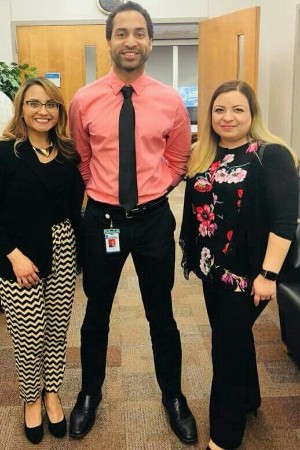 TRAINING AND DEVELOPMENT
The business training program is 16 classes over an 8 week period.  Daytime and evening classes are offered at least 4 times a year in both Spanish and English.
Click here for our training curriculum. 
Haga clic aquí para nuestro plan de estudios de capacitación en español
BUSINESS FINANCING
Micro loans of up to $5,000 are available for clients who have successfully completed the training program, submitted a feasible business plan, and completed a loan application.
For higher loan amounts, our team is able to provide referrals for third party financing.
COMPUTER ACCESS, TRAINING, AND SUPPORT
The Microbusiness computer lab offers access, training, and support services.  Clients can utilize the lab to advance their basic computer skills, perform accounting and operations support activities, develop plans, and refine business processes.
Classes are scheduled at least four times a year and offered in both English and Spanish.
 
WHAT OUR STUDENTS ARE SAYING
"This program has shown me the light I needed to realize my dreams. It's a refuge where I know I can go each time I have questions or need to be listened to.  It has been a motivation for me and I thank you."           
- Miriam, owner of Maria Bonita, Winner of the 2014 Best Of Omaha Award for Best Food Truck
"The training I received helped me understand how small businesses operate, and what things to keep in mind when managing and operating a business on a day-to-day basis.  The training and the people have been very valuable and crucial for the sound beginning and growth of my business. "
- Salvador Pina, Pina's Auto Repair
CONTACT INFORMATION
Director, Microbusiness and Asset Development Program
Guadalupe Millan
402-939-4637
Business Specialist
Alejandra Jimenez
402-939-4638
AlejandraJ@ccomaha.org

Business Specialist
Logan Lee
402-939-4639
UPCOMING CLASSES