Our Mission is to provide quality, accessible, and affordable legal immigration assistance and services focused on unifying immigrant families in a safe, welcoming, and confidential environment. We work to unite and reunite families from all over the world.
OUR SERVICES
Catholic Charities Immigration Legal Services helps our clients with filing a variety of USCIS forms. Our services consist of legal consultations in which we evaluate clients' immigration legal options, advise them how to proceed, and represent them throughout the legal process:

Renewal or replacement of lawful permanent residence card (green card)
Family Petition (I-130) for qualifying family members
Fiancée Petitions (I-129F)
Waivers of Inadmissibility (I-601/ I-601A)  
Self-petitions under the Violence Against Women Act (VAWA)
Adjustment of status for U-Visa, VAWA, Cuban Adjustment Act, Refugee/Asylee adjustment or family-based cases
Removal of conditions on lawful permanent status
Renewal or replacement or employment authorization document (work permit)
Refugee Travel Document (I-131)
Non-immigrant visa for survivors of crime (U-Visa)
Naturalization and certificate of citizenship
Deferred Action for Childhood Arrivals (DACA)
Humanitarian/Advance Parole
Freedom of Information Act (FOIA) Requests
FBI/CBP Background Requests
US Passport Application
Passport Photos
Immigration Court Proceedings
Immigration legal consultations
Translation of documents from Spanish to English
Community presentations and outreach to the immigrant and nonimmigrant community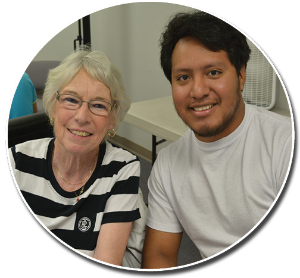 TO MAKE AN APPOINTMENT
We only take consultations by appointment. To make an appointment, please call any one of our offices.
Juan Diego Center in Omaha- 402-939-4615
El Puente in Schuyler- 402-352-3644
You may also call the Nebraska Immigration Legal Assistance Hotline (NILAH) at 855-307-6730.  NILAH is a centralized intake system of the area non-profit immigration legal service providers. If you would specifically like an appointment with Catholic Charities, please inform the NILAH representative when calling that you would like an appointment with Catholic Charities. The hotline is available during the following hours, excluding federal holidays: 

Monday & Wednesday:      9:00am-11:00am, 12:30pm-3:30pm  CST
Tuesday & Thursday:         9:00am-12:00pm, 1:30pm-3:30pm  CST
Friday:                                    9:00am-12:00pm  CST
OUR STAFF
At Catholic Charities Immigration Legal Services, our immigration specialists are accredited representatives under the Department of Justice (DOJ) which authorizes our DOJ Accredited Representatives to practice immigration law. Accredited representatives may assist clients in immigration proceedings before the Executive Office for Immigration Review (EOIR),  Board of Immigration Appeals (BIA), or before the U.S. Department of Homeland Security (USCIS).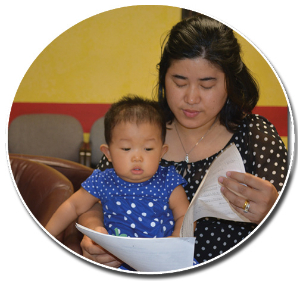 OUR LOCATIONS
Catholic Charities Immigration Legal Services are offered at our offices in Omaha and Schuyler. 
Juan Diego Center
Our Omaha office is located on the first floor of the Juan Diego Center at 5211 S 31st St. Omaha, NE 68107
We may be reached by calling 402-939-4615
El Puente Immigration Legal Services
Our Schuyler office is located at the Benedictine Monastery of Christ the King Priory at 1123 Road I, Schuyler, NE 68661. The priory is located about five miles north of the city of Schuyler. 
We may be reached in Schuyler by calling 402-352-3644.
El Puente Immigration Legal Services is a collaboration with Christ the King Priory.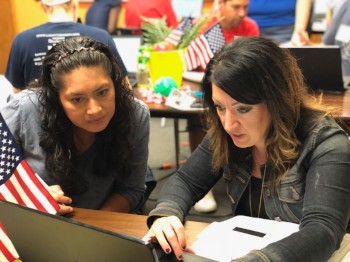 CONTACT INFORMATION
Director, Immigration Legal Services
Jessica Bernal
JessicaB@ccomaha.org 
Upcoming Workshops and Events