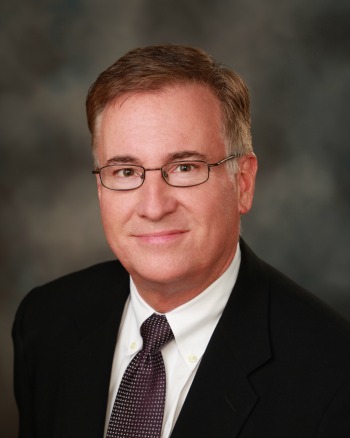 Dear Friend,
It has been a blessing to join the amazing team of caring professionals at Catholic Charities of the Archdiocese of Omaha as their chief executive. I was recently welcomed to this great city by a very committed Board of Directors, an incredible staff, outstanding volunteers, collaborative community partners, and generous contributors. I'm so glad to be here in Omaha, and am profoundly honored and humbled to have the opportunity to work with you to advance the mission of this organization.
You may be aware that Catholic Charities initiated a transition of program services during the past year, which was finalized just last month. Some of the programs with which you may have been most familiar are no longer under our auspices, while many of the community's most beloved Catholic Charities programs are still serving more than 75,000 friends and neighbors every year.
These active and vibrant programs include:
• Domestic Violence Shelter: Offers safety for hundreds of women and children every year, while empowering women to become self sufficient.
• Adoption: Working with adoptive and birth parents, this program makes the dream of having a family come true for many.
• Mentoring Moms: Matches mothers with volunteer mentors, who provide pregnancy guidance and parenting support.
• Immigration Legal Assistance: Provides legal immigration services that unify immigrant families from all over the world in a safe, welcoming, and confidential environment.
• Senior Services: Addresses the physical, emotional, financial, social, and spiritual needs of older adults.
• Microbusiness: Helps entrepreneurs launch their own business and enables current small business owners to achieve independence.
• Basic Needs: Serves thousands of families every year through three food pantries.
We have now initiated a strategic planning process with our Board of Directors and some of our community partners. This will continue through early October, and will enable us to effectively and collaboratively create a vision for the future of Catholic Charities. We are excited to join our colleagues and collectively consider new programs from which to serve our clients, as well as methods to improve our existing programs on which so many depend.
From all of us here at Catholic Charities, thank you for your continued support of our mission and the work we do every day in service to those who need us. Please know that our connection to you is of vital importance to us, and that we highly value you as a community partner.
You'll hear from me again very soon, following the completion of our strategic plan. In the interim, please know that you're welcomed to contact me anytime.
God bless you,

Gregg Wilson
Executive Director
Office: 402-829-9291
Email: greggw@ccomaha.org