The mission of the Family Strengthening Program is to provide resources and case management support to help families in South Omaha achieve self-sufficiency and greater participation in the community. The program is based in the Juan Diego Center in South Omaha and serves families from the surrounding neighborhoods.
PROGRAM BASICS
Participants set 3 or more personal goals which may include English language learning, parenting classes, personal financial education, nutrition education, GED classes, and much more.
Participants attend classes in the community related to their goals to work toward achievement
Participants meet monthly with the program coordinator for case management services where they are challenged to grow in their personal and family development
Participants actively participate in community forum talks and seminar events sponsored by the Juan Diego Center and given by community experts on various topics relevant to life in South Omaha (gang prevention, access to healthcare, educational resources, etc.)
Participants perform community service as a group and individually, doing a park cleanup every year in collaboration with the City of Omaha
Participants engage in self-advocacy by writing a letter to a local or national letter on a topic of community improvement that they would like to see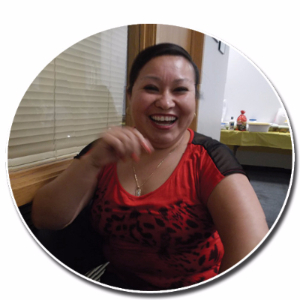 PROGRAM COST
There is no cost for participation, but participants must be able to attend case management meetings monthly and to attend classes and/or events weekly.
CONTACT INFORMATION
Program Coordinator:
Kevin Bailey
402-939-4603
kevinba@ccomaha.org
OUR LOCATION 
Juan Diego Center
5211 S. 31st St.
​Omaha, NE 68107